Overview
IAA's Logo is the most recognizable representation of the brand. It graphically identifies the company and should be used with care and consideration. Please become familiar with the guidelines before using the logo.
Logo Variations
IAA's logo may be used in any of three color combinations: Red, White and Black.
Files are separated by print and digital use.
Logo Clear Space
Keep IAA's logo clear from other elements including text, graphic and other logos. Follow these guidelines to ensure proper clearance.
Print
X = baseline width of the "A"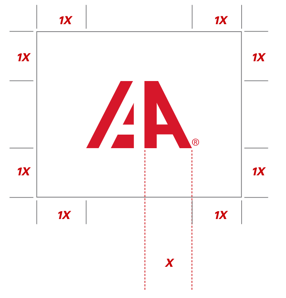 Standard Web Header
X = Outside edges of "A" stems
Other Digital Interface
X = Cap line width of 'AA"
Social Media
X = Cap line width of "AA"
(Round up for uneven pixels)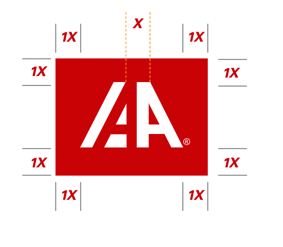 Logo Sizes
IAA's logo may be used in several sizes, depending on what is appropriate for the application. Preferred sizes are as follows:
Print
For use on 8"x11" layout advertisements, presentations and publications.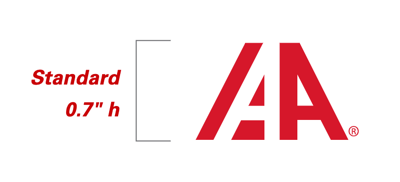 For use on small merchandise, applications smaller than 1"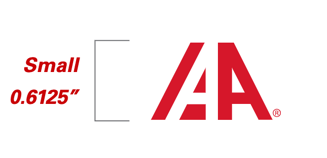 Digital
For digital interface design and other digital medium, size is more relative, however, to ensure legibility, never scale the logo smaller than 20 pixels high.
Distance around logo is at least equal to the space between outside edges of the "A" stems